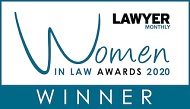 WINNER:
Dr. Isabella Grobys
Employment Law
Firm of the Year
Germany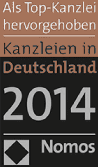 "The great strength of the firm is its positioning as a small, highly specialised boutique. Dr. Isabella Grobys's excellent reputation in labour and employment law, and her skills as an attorney are complemented by her range of publications."
(Handbook Kanzleien in Deutschland Edition 2014)

Thanks for your knowledgable and intelligent support in this difficult case.
Dr. R. K. – Managing Director, 26.11.2014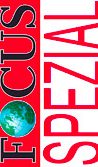 TOP Labour Lawyer:
Dr. Isabella Grobys is named as one of Germany's leading specialists in labour and employment law in the annual survey
"Focus Spezial".

Thank you very much for your smart advice not to escalate my case too quickly.
Dr. M. B. – Attorney at Law, 12.1.2015

Miss Dr. Grobys really did a first class job.
I am very satisfied with the result.
Hr. R. S. – 18.8.2020